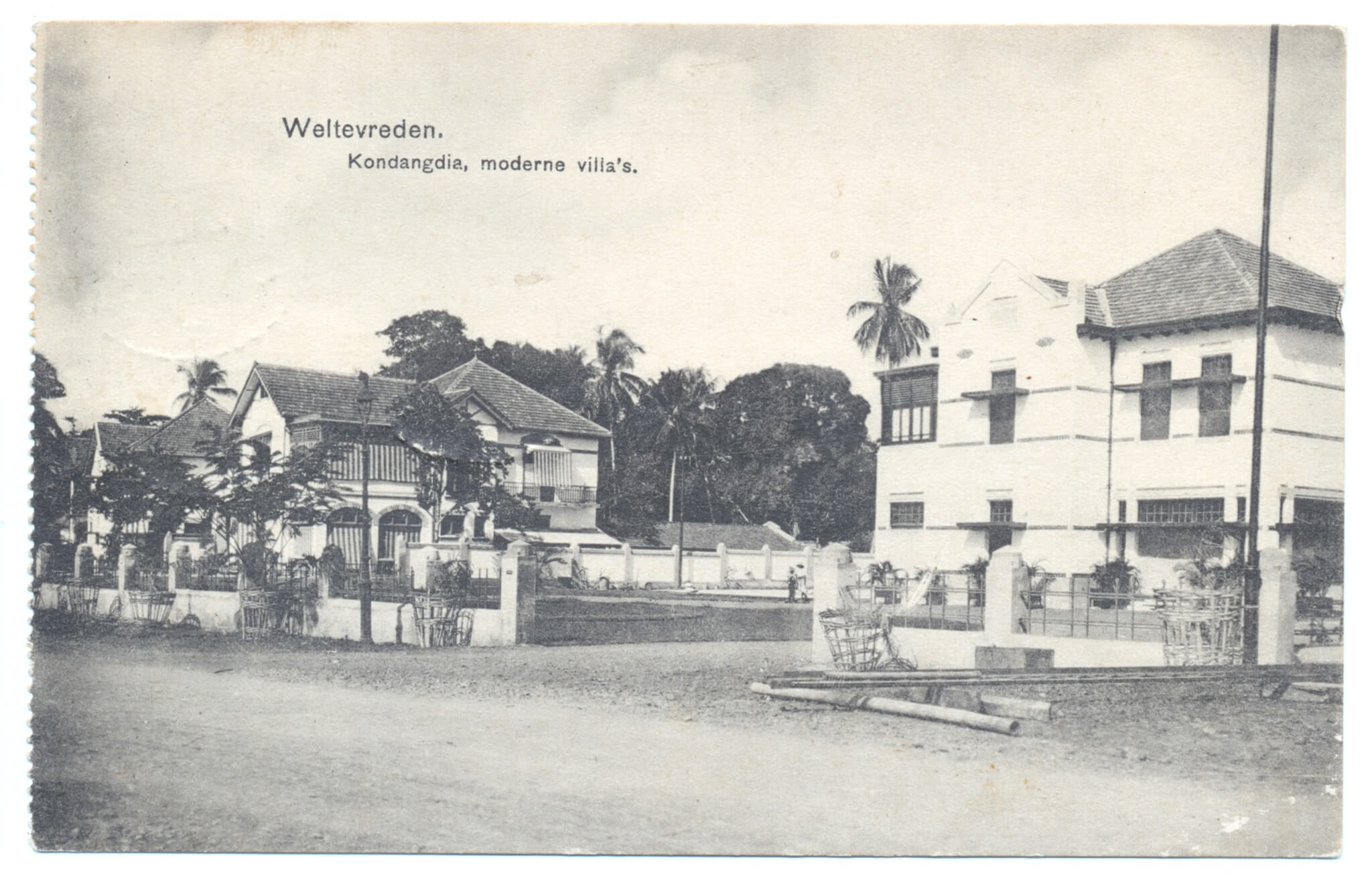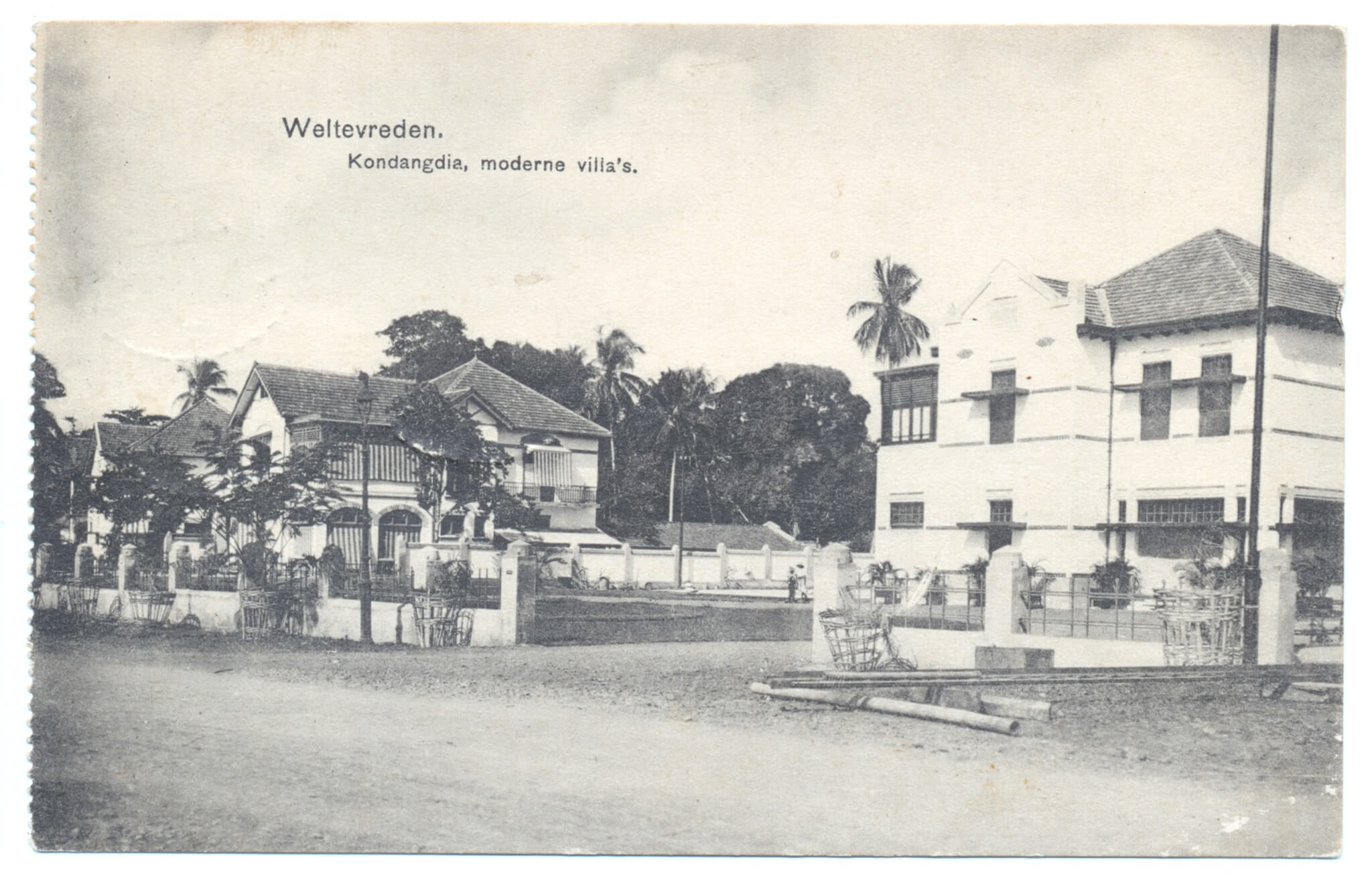 Newly built houses by De Bouwploeg on the southern side of the just constructed entrance to the new residential district of New Gondangdia (now Jalan Cut Meutia). These two-storey dwellings were located on the right side of the road when approaching from the train line, and the photographer stood in front of the Boplo (Bouwploeg) building, now the Mesjid Cut Meutia, which was under construction at the time when the photo for this Kolff & Co postcard was taken. Construction of these houses started in July 1911 and the first families inhabited these as from early 1912.
Wisma Mochamad Romly
The house on the right is now the site of Wisma Mochamad Romly on Jalan Cut Meutia 13, and was already a mess in 1946, then of the Marine Women's Department (Marva). This house was designed by P.A.J. Moojen (1879-1955) who was one of the most renowned architects of De Bouwploeg. Houses of a similar design were already designed and constructed by Moojen two years earlier in Kramat (more on this soon). The house to the left is situated where today the KPBN office is located, the furthest house to the left is the site of today's Sofyan Hotel. These two houses were most likely designed jointly by Moojen and other architects of De Bouwploeg. Sadly all houses on this postcard were demolished long ago. There is one original Bouwploeg house left on the northern side of Jalan Cut Meutia: the Bank Mandiri branch at Jalan Cut Meutia 16.
collection postcard: Lost Jakarta