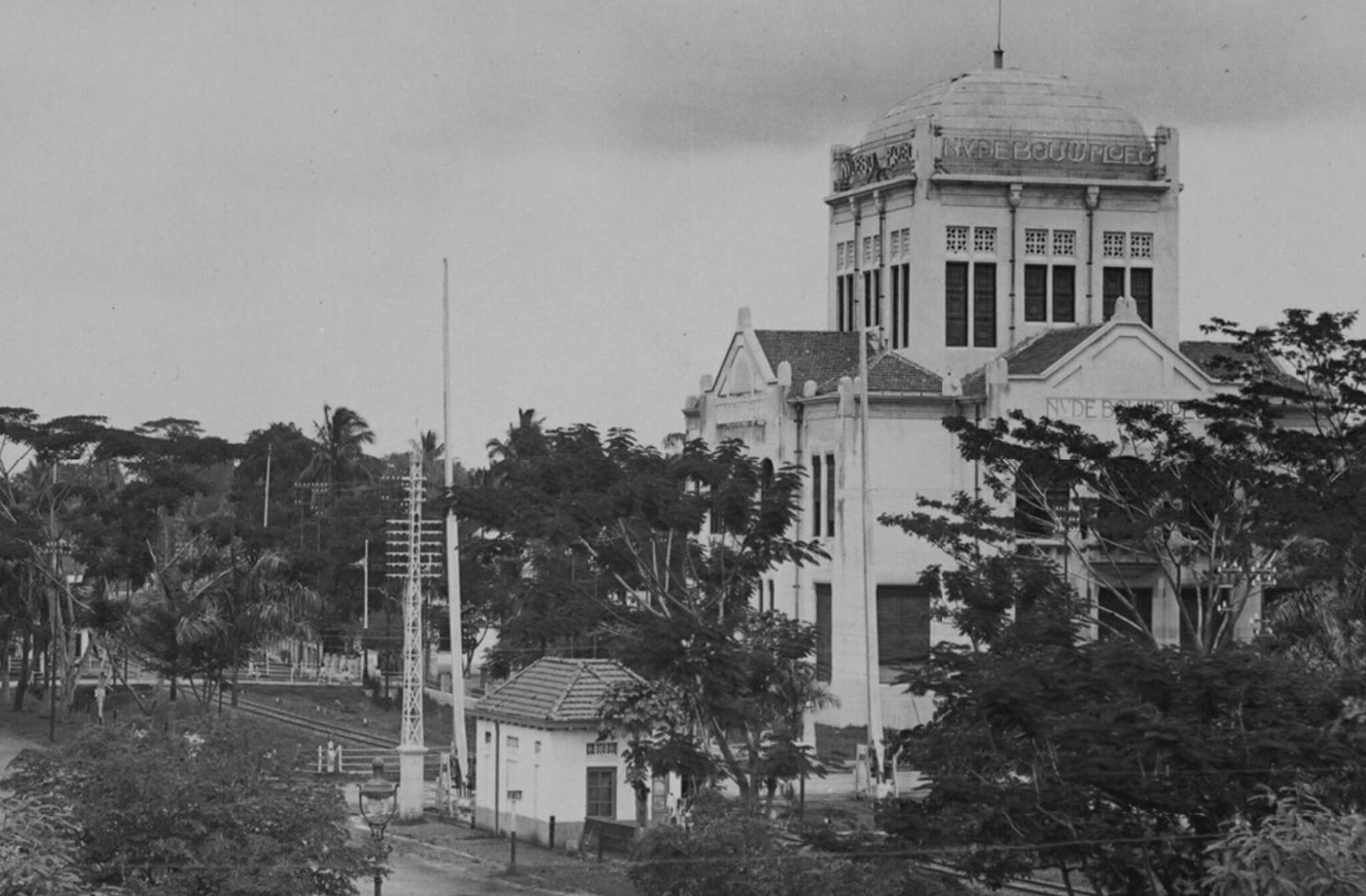 The company responsible for the development of the northeastern part of what is now Menteng, but at the time New Gondangdia, was called De Bouwploeg (literally translated: The Construction Crew) and established in November 1909. Leading people in this company were Director G. Elenbaas, Deputy Director and Engineer Ch. P. Wolff Schoemaker and Architect P.A.J. Moojen. Thecompany had a massive task. By 1911 construction of the first houses commenced along Entree Gondangdia (now Taman Cut Meutia), Boulevard Gondangdia (later Van Heutszboulevard and now Jalan Teuku Umar), Tandjonglaan (Jalan Tanjung) and Nieuwe Tamarindelaan (Jalan Sam Ratulangi). De Bouwploeg company aimed to be fully independent and did not outsource any services. It had its own factories and workshops to produce materials and even furniture.
"Malaria free district of Gondangdia"
Hence it advertised in newspapers "We build and fully furniture houses in the new malaria free district of Gondangdia". The company's own brick and tile company delivered 140,000 cement bricks, 15,000 roof tiles and 300 sewer pipes a week. The botanical gardens in Bogor provided advice on what the best trees would be to plant in the new district, and nurseries in the vicinity of Bogor were cultivating over 10,000 trees, which would be transported to Batavia/Jakarta in stages during the 1910s. The Batavia municipality was responsible for the construction of roads, waterworks and parks.
Various locations
De Bouwploeg at first was based in Kota in the building of the Court of Justice (now Museum Seni Rupa dan Keramik), moved to the address Kramat 182 in 1911, and finally would be based in its own premises as from November 1913. Construction of this characteristic building (which is now the Cut Meutia mosque) commenced in April 1912 and would cost 80,000 guilders. It was designed by Moojen himself. This photo was taken from the first floor of the just completed building of the Kunstkring.
photo: NMVW, the Netherlands