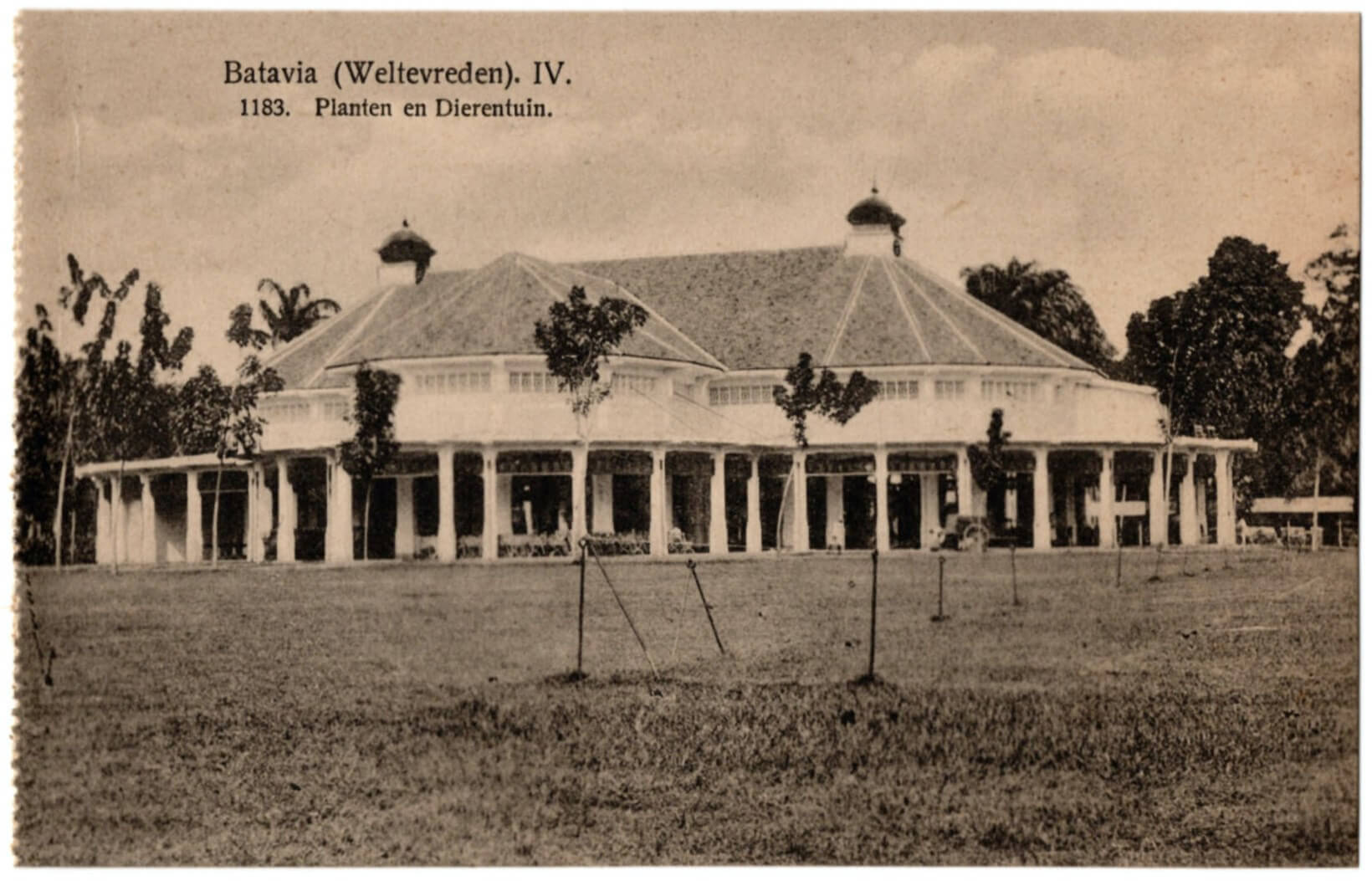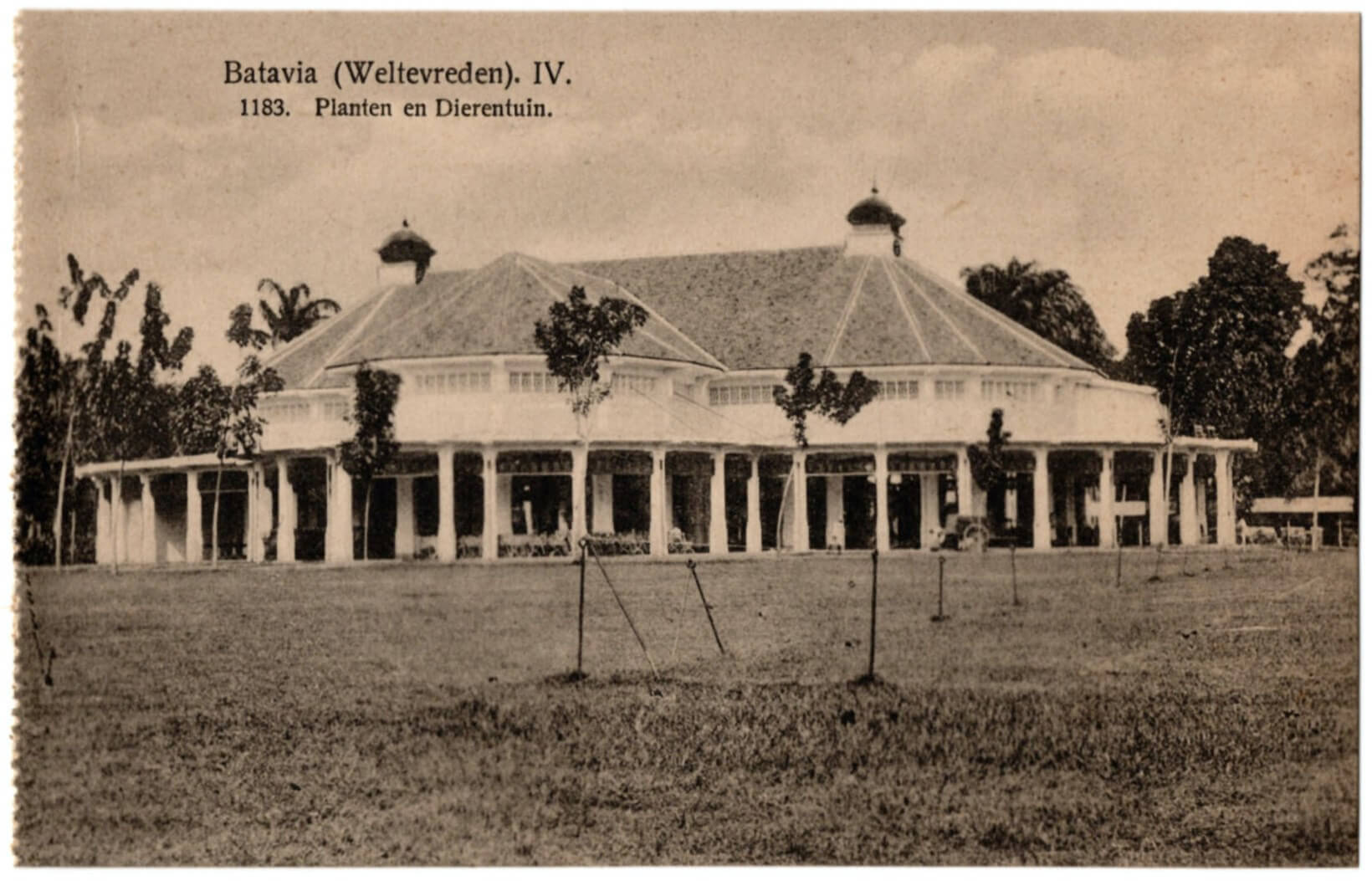 Strangely enough one of the most mysterious buildings of colonial Jakarta. This massive pavilion featured in the Batavia Botanical and Zoological Gardens in Cikini/Tjikini from around 1930 but apart from some construction photos from 1929-1930 and this postcard there are no other photos known. Not a single newspaper at the time mentioned the construction of this impressive pavilion, nor the opening, let alone any activities that took place here before World War II. This despite the fact it was designed in 1928 by the renowned architect Frans Ghijsels (1882-1947) who had designed Hotel des Indes, the KPM headquarters on Medan Merdeka Timur and train station Jakarta Kota.
Roemer Visscher Society
The clubhouse in the zoo was built for the so-called Roemer Visscher Society, which was established in Surabaya in 1905 to support women and girls who wanted to be financially independent. This was done via support programs to help them finding jobs or to organise education, and to assist in accommodating single women in homes and hostels. This can be classified as revolutionary in the early 20th century. It became a successful network across all major cities in the Indies/Indonesia at the time, and faced little to no resistance, as most women and girls were of upper class background and had the support of many influential people and philanthropists. The clubhouse in the Botanical and Zoological Gardens was constructed with reinforced concrete and housed a reception room, various exhibition rooms and a banqueting hall with a steel dome of nearly 20 metres in diameter.
Taman Ismail Marzuki
We have seen it for the last time on a 1945 aerial photograph, and it might well be have survived until the 1960s when the gardens (at that time called Taman Raden Saleh) were cleared out to make place for Taman Ismail Marzuki, which was opened in 1968 by Jakarta Governor Ali Sadikin. If anyone of the Lost Jakarta readers can remember this building, have photos, or know what has happened with it during the 1940s, 1950s and 1960s, we would love to hear from you. Terima kasih!
source postcard: Scott Merrillees