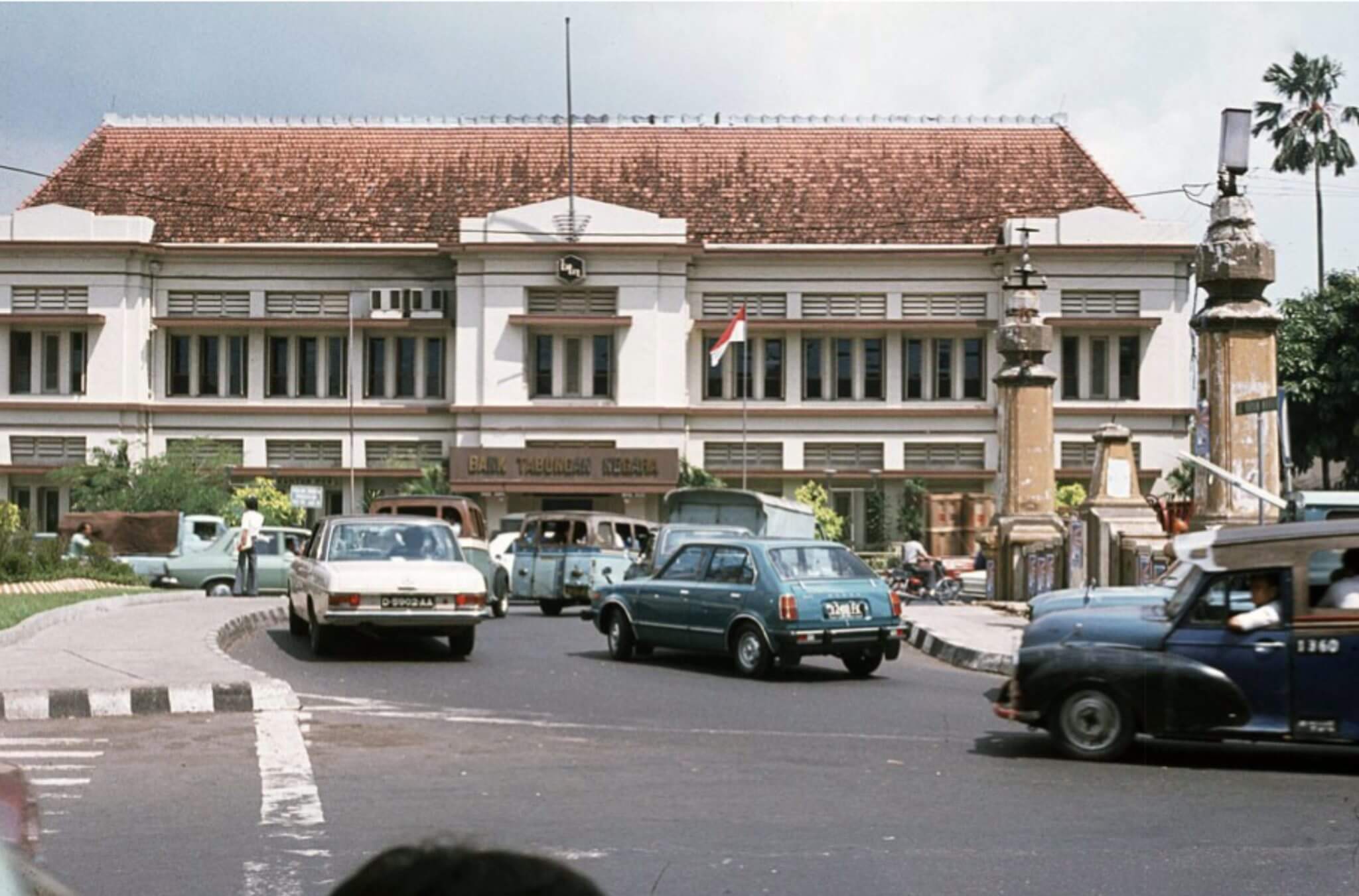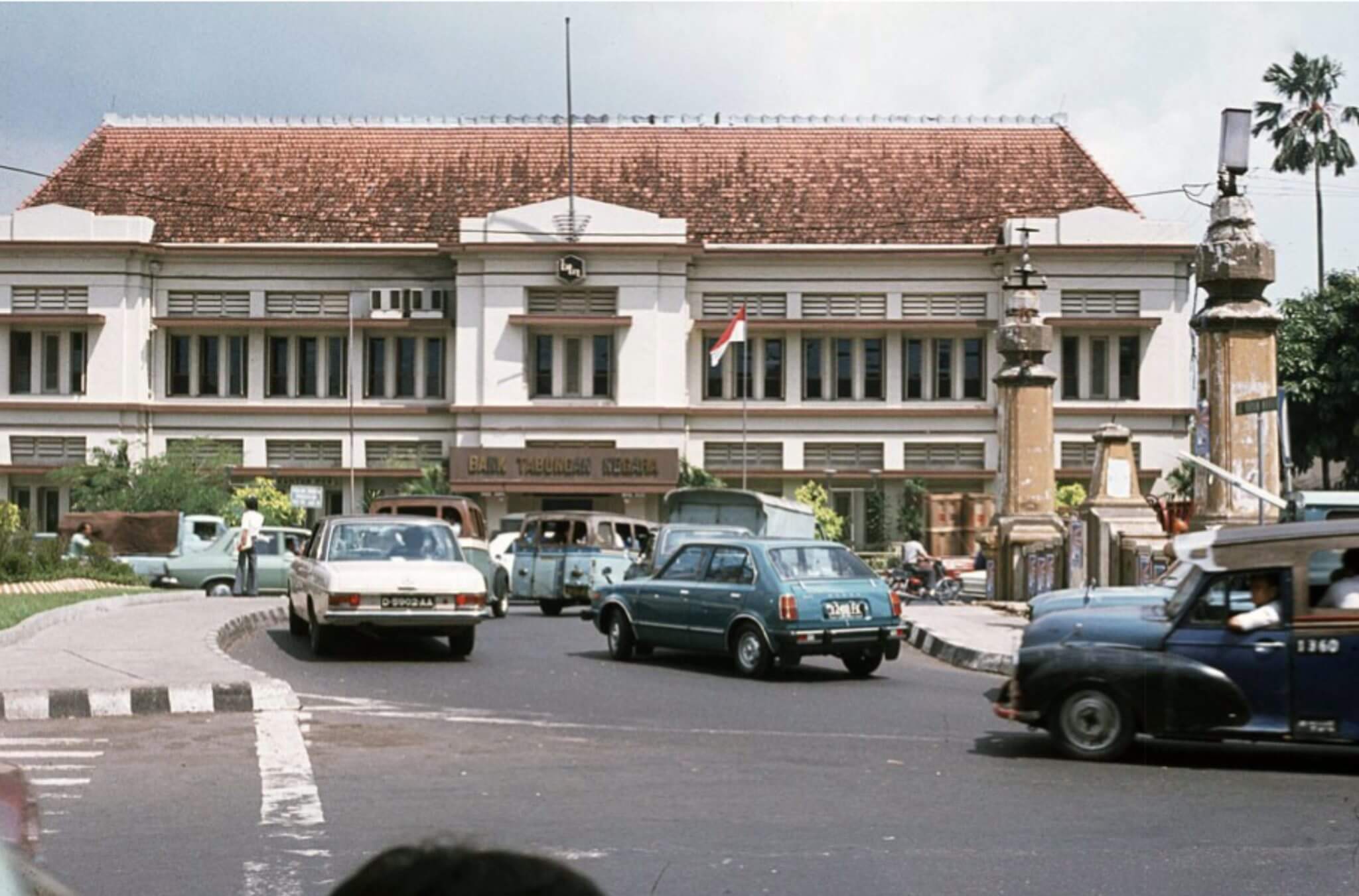 Cars making a U-turn at the Harmoni intersection in front of the Bank Tabungan Negara 40 years ago. At that time the building was still in exactly its original state, before the newly built high rise headquarters were built behind this building in the 1990s and two parts of the front facade on the ground floor were removed to allow cars to enter and exit the grounds through the old building. These days there are basically two big gaps in front of the historic bulding.
Tjokin Kjokoe
It was since 1927 owned by the Postspaarbank (Postal Savings Bank) who modernised it in 1930. During World War II (1942-1945) the bank was named Tjokin Kjokoe. Between 1945 and 1947 it had two entrances: to the left "Bank Tabungan Pos" for Indonesian languaged bank account holders, to the right "Postspaarbank" for bank account holders with a Dutch background. In 1950 it was officially renamed as Bank Tabungan Pos, until it obtained its current name in 1963. Since 2017 the name "Postspaarbank" has returned on top of the red roof of the building again.
Henk van Rinsum
The photographer in 1980 was Henk van Rinsum. He stood in front of the former Hotel des Galeries on the corner of Jalan Hayam Wuruk and Jalan Juanda. Outside this photo to the left, one would be able to admire former society De Harmonie, which entered its last 5 years of its existence; the building was sadly demolished in 1985.
source: NMVW, the Netherlands