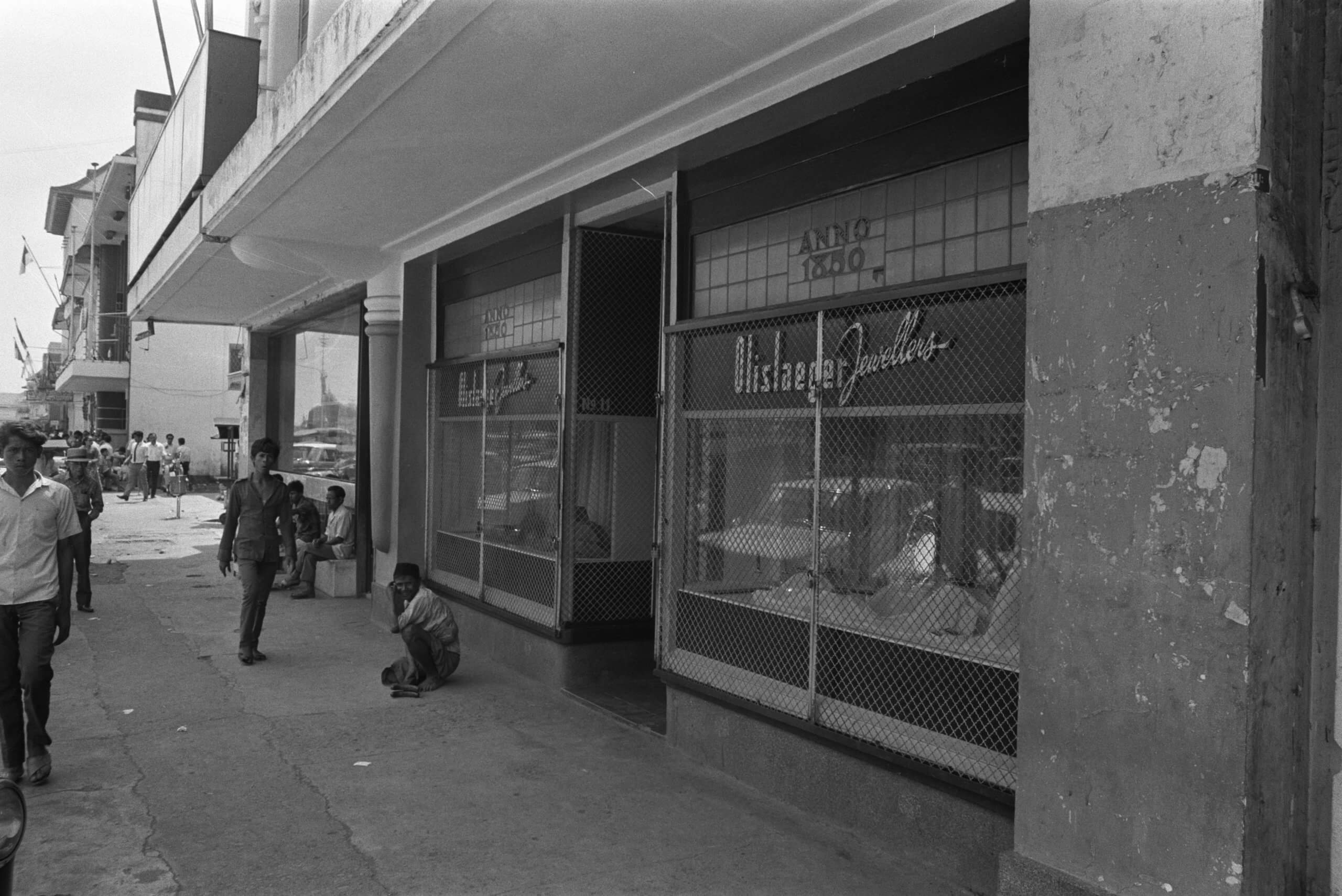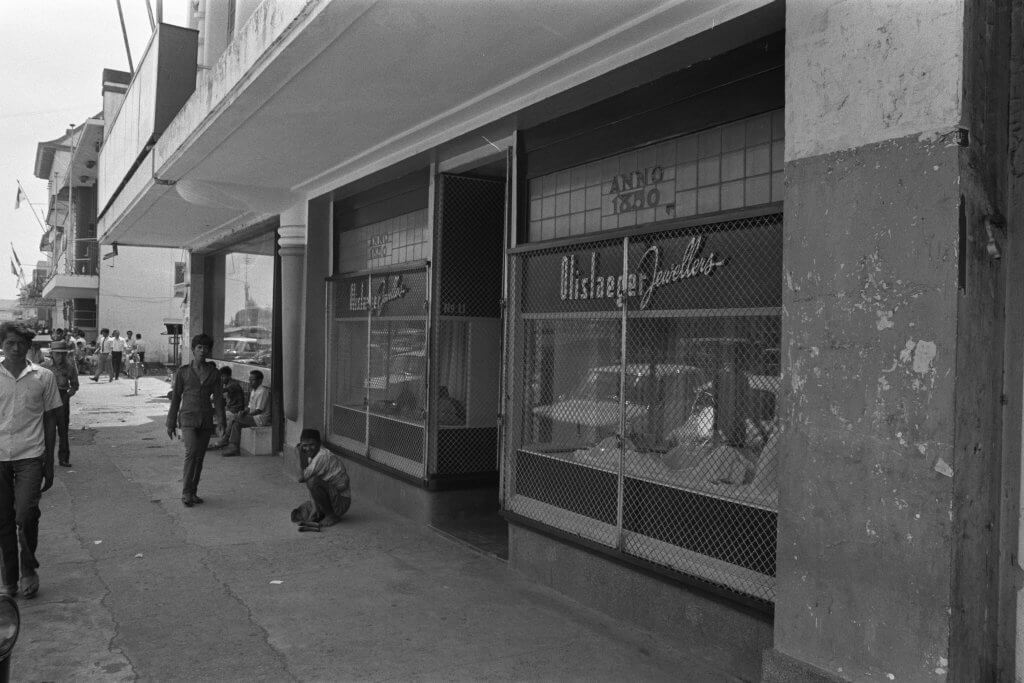 The first jewellery store in Indonesia, established in 1850, did still exist in 1971. We look at the shopfront along Jalan Juanda 11 (formerly Noordwijk 11) where it was based since 1934. On 10 April 1850 Victor Olislaeger opened his "Joaillerie, Bijouterie, Horlogerie" along Rijswijkstraat (what is now Jalan Majapahit). Until 1861 it was the only European jewellery store in Batavia/Jakarta. Then Van Arcken & Co, another staple in Jakarta's history, opened its doors too. Victor Olislaeger already passed away in 1854. His brother Johannes continued the business until he died in 1901, at the age of 68. The Olislaeger heirs took over the jewellery store in Rijswijkstraat but only for a few years, then it was sold, but the store name survived. Olislaeger Jewellers moved to Parapattan 56 in 1923, on the corner of what is now Jalan Ridwan Rais and Jalan Arief Rachman Hakim, close to the current Hotel Aryaduta. The premises on Rijswijkstraat 20 were afterwards occupied by fashion store Au Bon Marché. Olislaeger had one strict policy: all jewellery had to be paid cash on the spot. They did not allow any payments on credit. Olislaeger was usually present on the annual Pasar Gambir in the 1920s and 1930s too.
A 140,000 guilder diamond
During the 1934 Pasar Gambir a customer bought a diamond necklace and paid the required amount of 140,000 guilders in cash, as required. It was the most expensive purchase ever on the annual fair. During World War II, the jewellery store of Olislaeger was closed, and it was only on 15 April 1948 that it re-opened. Mr. J.L. Kiek, who had already been the general manager of the store since 1907 (!), fortunately survived the Japanese internment camps, and was still in charge when he organised a party in April 1950 to celebrate the 100th anniversary of Olislaeger Jewellers. The store had an extensive atelier and workshop at the back where several Indonesian craftsmen processed precious metals like gold and silver (sourced from Bali, Makassar and Jogjakarta) into valuable jewellery pieces. We do not know when Olislaeger Jewellers store closed its doors permanently. It could well be that the building was (partly) sacrificed and demolished for the widening of Jalan Juanda in 1972/1973, and that this picture from 1971 is one of the last of this famous Batavia/Jakarta jewellery which has existed at least for a remarkable 121 years. If any Lost Jakarta followers have more information, please let us know!
source: Nationaal Archief, the Netherlands