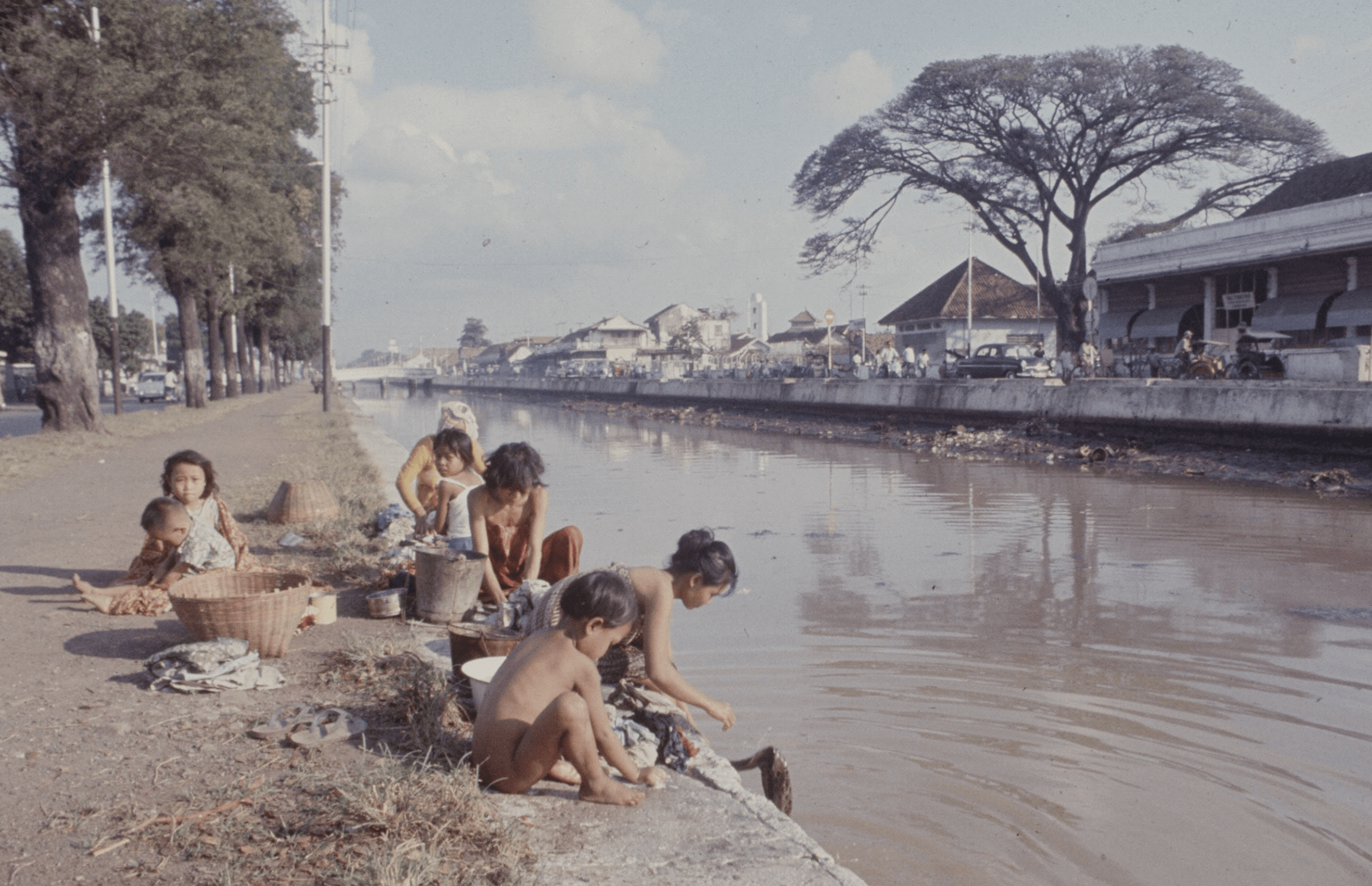 A series of 18 unique pictures, showing Jakarta in November 1965. The photographs were taken by Co Rentmeester (1936- ), a professional Dutch rower who, after he joined the 1960 Summer Olympics in Rome, moved to the United States to study photography at the Art Center College in Los Angeles.
Rentmeester initially started his career as a freelance photographer in 1965 for LIFE Magazine. Between late 1965 and 1969 Rentmeester was in Asia. where he particularly covered the Vietnam war. One of his pictures showed an M48 tank gunner looking through a gunsight. It was selected as World Press Photo of the Year and notably it was the first colour photograph to win the award. He was in Jakarta following the 1965 coup attempt, and also in Hong Kong during the extensive civil disturbances in 1967.
After Rentmeester was wounded by a Vietcong sniper near Saigon, he returned to the U.S. in 1972. His 1965 pictures from a travel through Indonesia were shown in the Van Gogh Museum in Amsterdam, Smithsonian Institution in Washington DC and Asia House, New York. The 1965 photo report of Jakarta shows a city, apparently unmoved by the recent coup attempt.