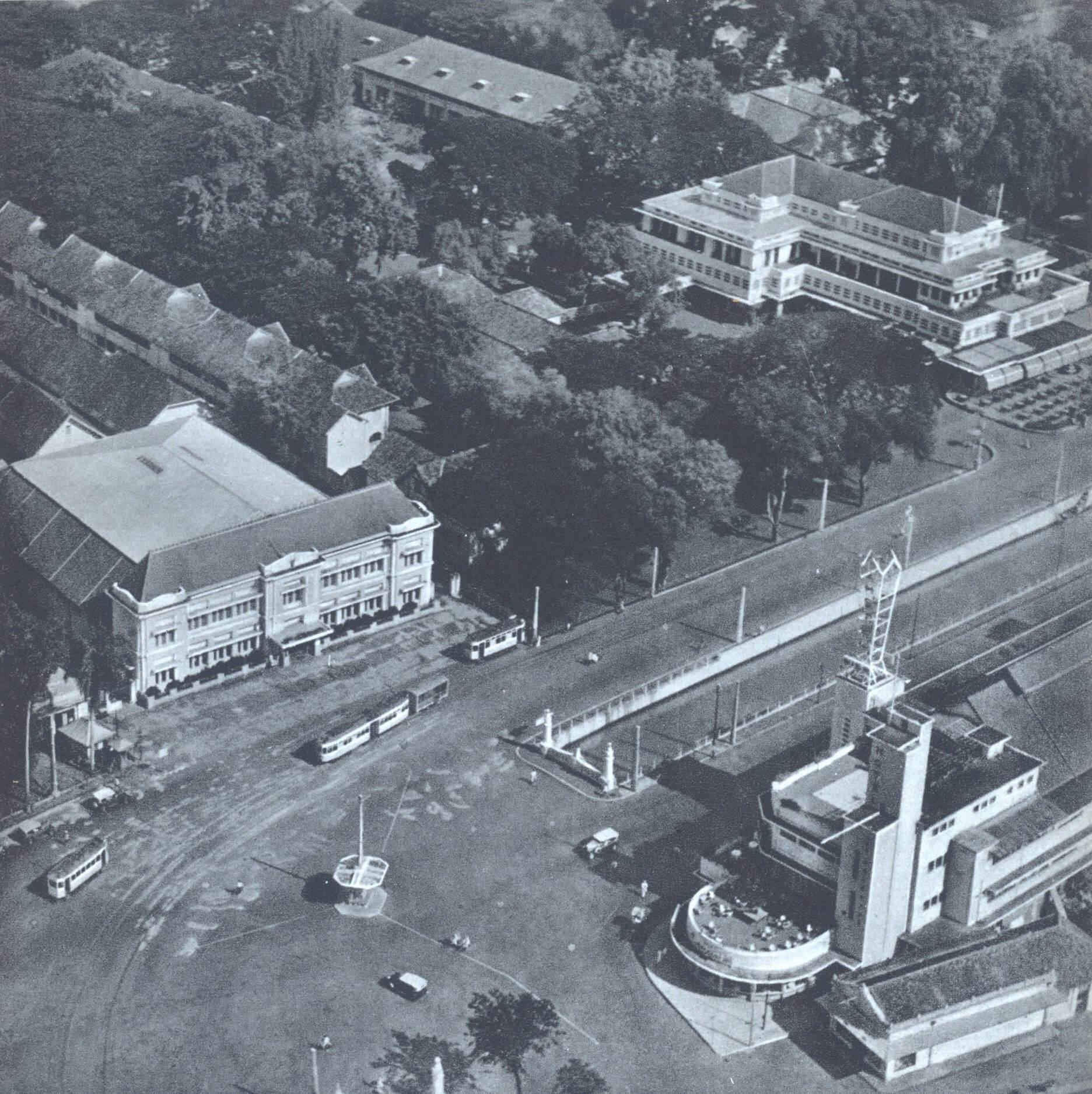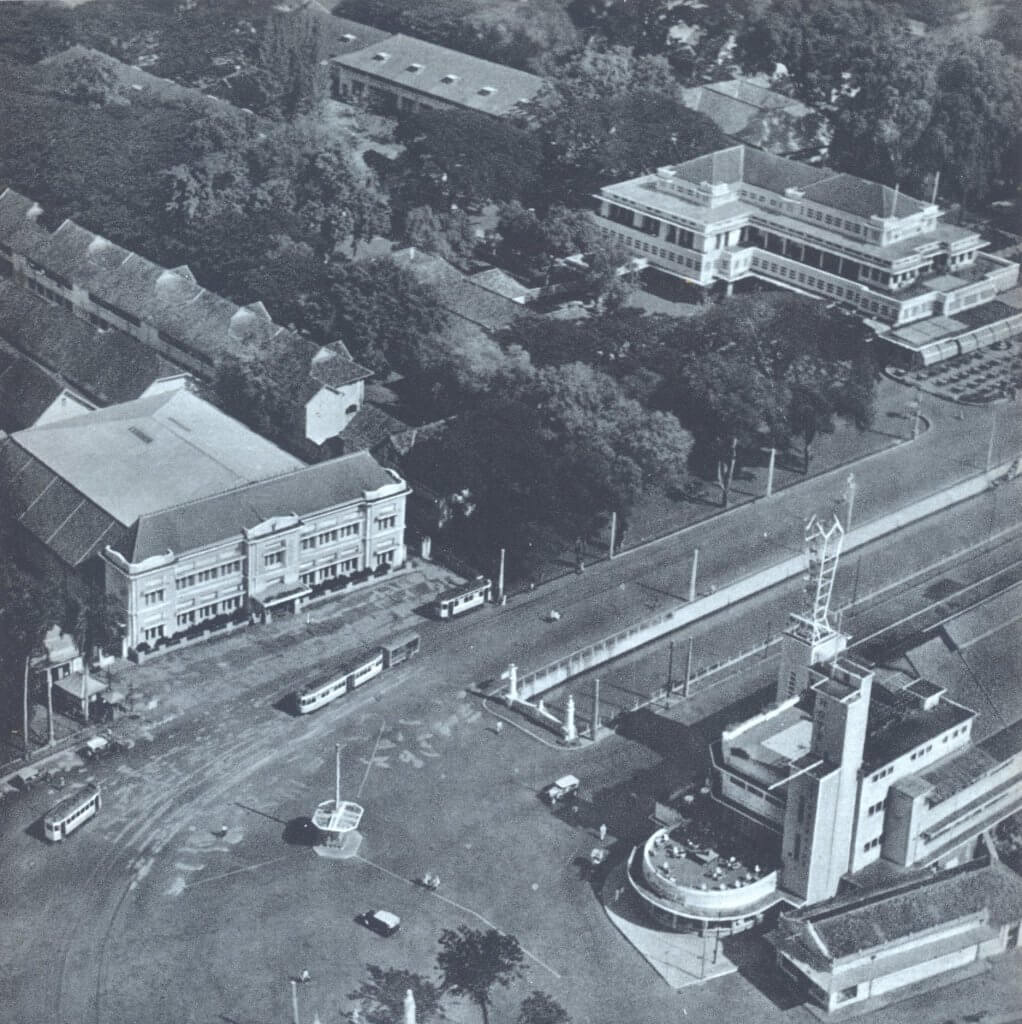 A rare aerial view of the plain in front of society De Harmonie, taken by a KNILM airplane in 1935. De Harmonie itself is not visible, but a few other historic Jakarta icons of the past are. On the top and top right the complex and main building of Hotel des Indes, which was demolished in 1971. Under and behind the trees left of the main hotel building lies the 19th century dependance of the hotel, which had been in use as a reception pavilion. At the back we see various guest buildings and other pavilions. On the front right Hotel des Galeries where we notice deck chairs on the first floor's terrace. This building does still partly exist today but has sadly been unrecognisably altered.
Postspaarbank – Bank Tabungan Negara
On the left the head office of the Postspaarbank (now Bank Tabungan Negara), which does still exist today and even has the name 'Postspaarbank', initially removed during the early 1950s, back on top of the building since 2018. Besides some tram carriages and the odd car, it is very quiet at this important intersection of the city, probably -as we can conclude from the tree shades- as this picture has been taken in the early hours of the morning.
Archives destroyed
The archives of the KNILM comprised of thousands of unique aerial photos from all over the archipelago, taken from 1924 onwards. They were stored at the premises of the Topographische Dienst but sadly all destroyed by the Japanese during World War II. The only KNILM photos that exist today are the ones which were sent to archives and museums in the Netherlands before 1940, and ones like these who were published in books. This photo appears in the book Gordel van Smaragd by Dirk de Vries.