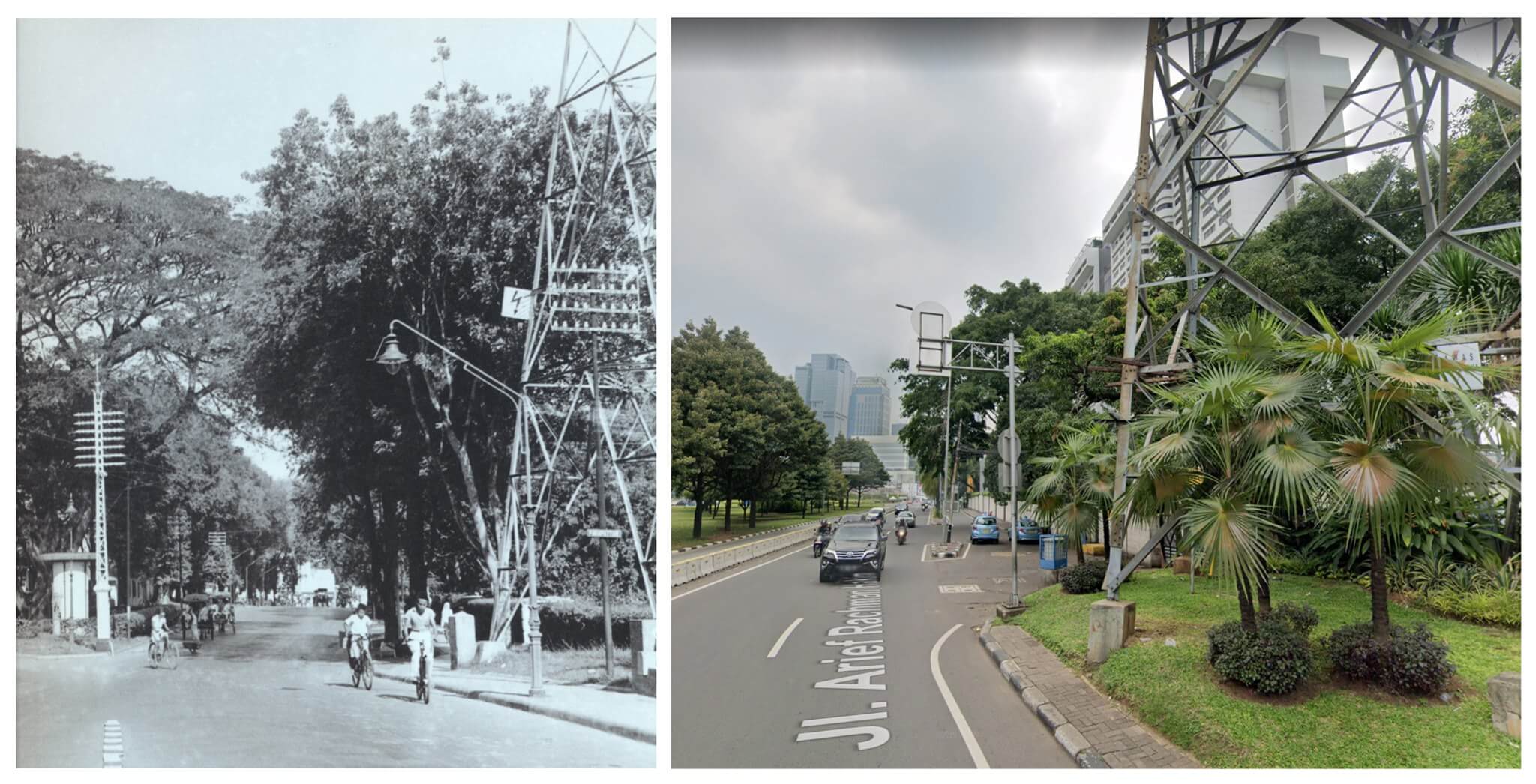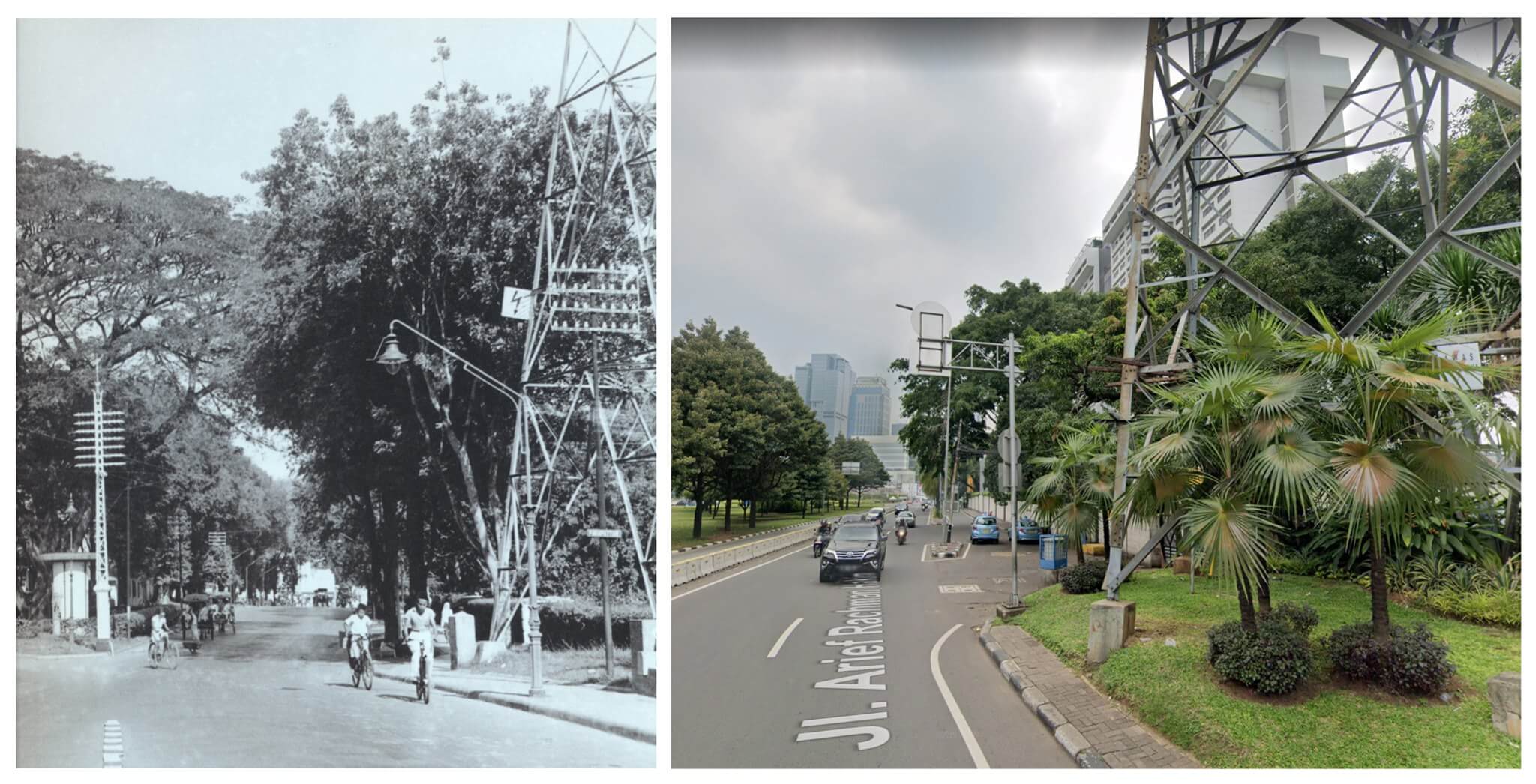 Thanks to Marc Tierolf who attended us on the electricity pole at the bridge over the Ciliwung River near the Hotel Aryaduta in Prapatan. Despite a few new enforcements, new convectors and different warning signs, the basis structure of this electricity pole is still the same as on the historic picture from 1941. The photographer stood at the edge of the bridge and was looking westwards towards Jalan Menteng Raya (formerly Menteng or Oud Menteng) and Jalan Ridwan Rais (formerly Prapatan Gambir) which started at the end of the road we see on both pictures.
Jalan Arief Rachman Hakim
The street sign near the electricity pole says "Prapattan" which was the name of this stretch of road in 1941. It now has the less romantic name Jalan Arief Rachman Hakim. To the left outside both pictures, the road splits in a southwesterly direction towards Jalan Menteng Raya with the Tugu Tani monument in the park in between. In 1941 there were still houses and other buildings located in this triangular shaped area in between both roads.