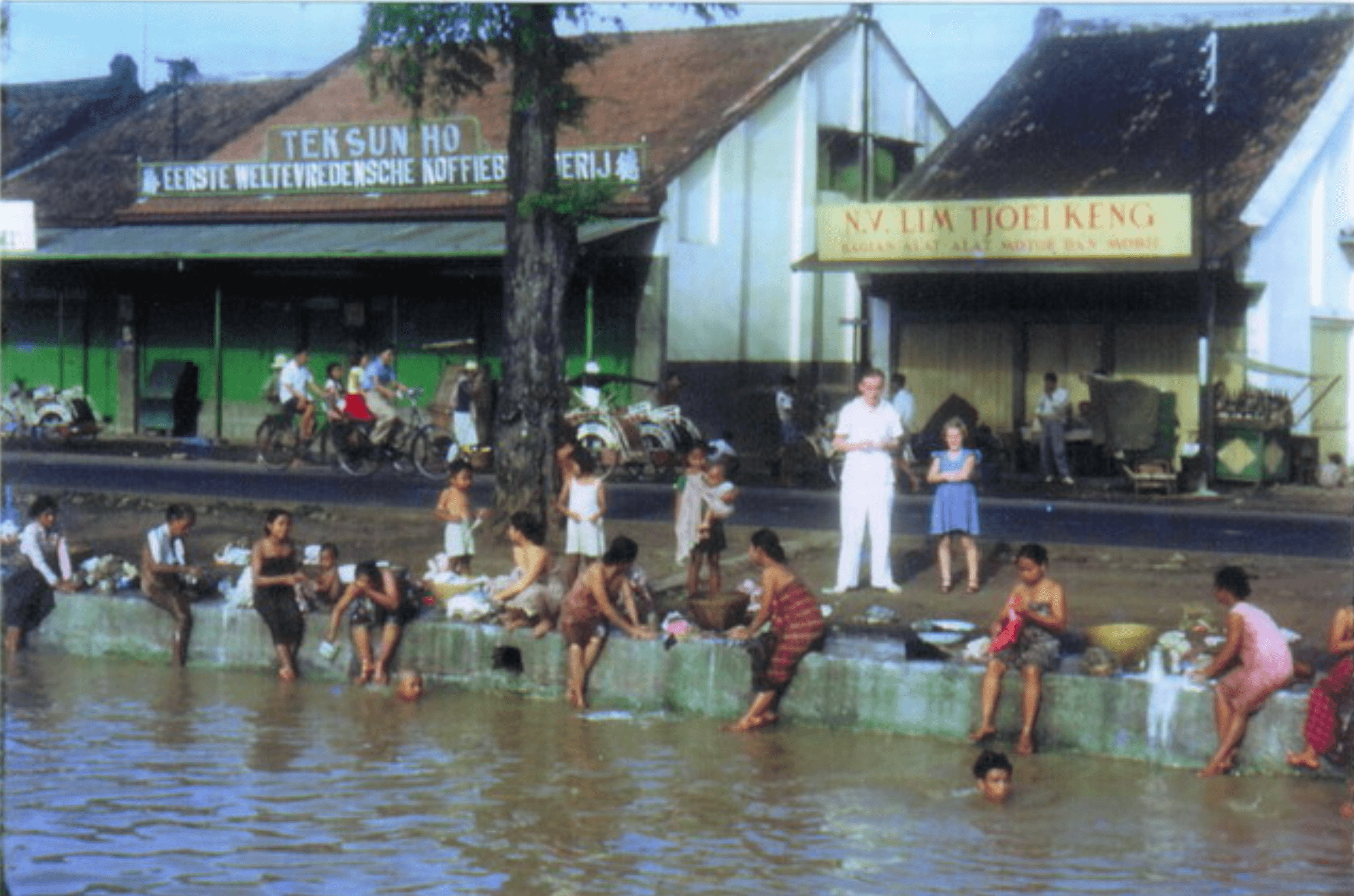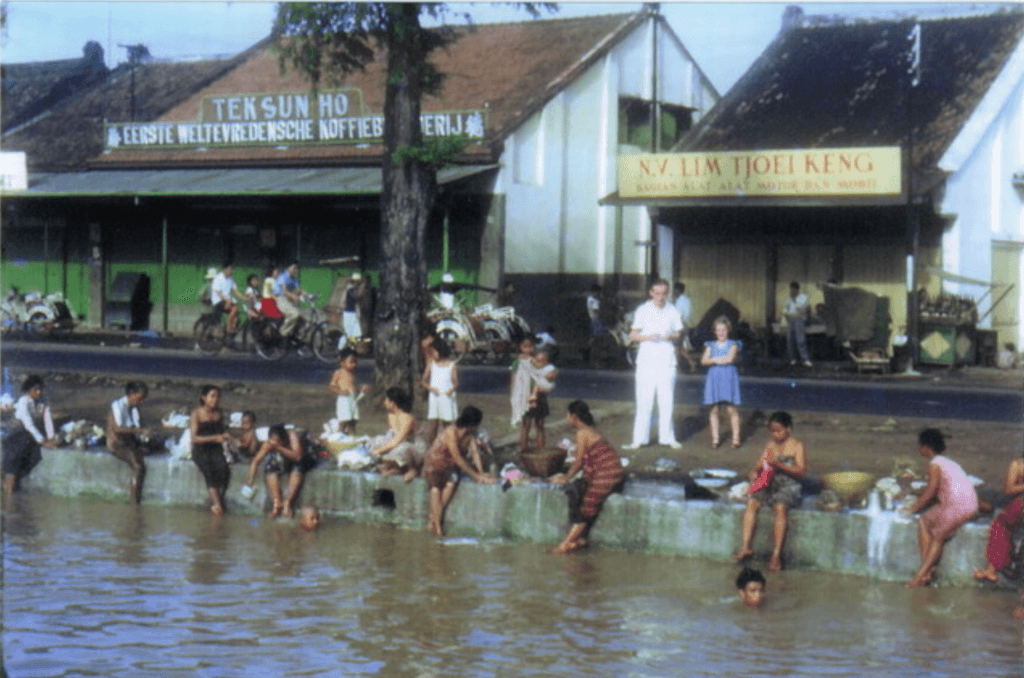 A rare colour photo of an iconic building on Jalan Hayam Wuruk 56-57, formerly Molenvliet Oost. On the left is the famous Tek Sun Ho "Eerste Weltevredensche Koffiebranderij" (First Coffee Roastery in Weltevreden), Weltevreden being the district which is now known as Jakarta Pusat. This coffee roastery was based along Molenvliet Oost since 1878.
The fourth generation (!) of the same family, now called Widjaja, is still doing business in coffee roasting and operating the Bakoel Koffie cafe in Cikini in the lovely row of architectural 1920s shops along Jalan Cikini Raya. This cafe is still a frequent and welcoming oasis for us at the end of historic researching and exhausting photo taking day activities in Jakarta. Bakoel also has an activity based cafe in Bintaro Sector 7.
On the right of this picture is NV Lim Tjoei Keng, a business in all kinds of car tools and accessories. A picture of Jalan Hayam Wuruk is never complete without the equally iconic washing ladies who still dominated this scene in the early 1950s and give this picture such a nostalgic Batavia/Djakarta atmosphere. Not only the washing ladies have disappeared long ago, but both buildings have been demolished too.
[source: Pieter Zonneveld, the Netherlands]